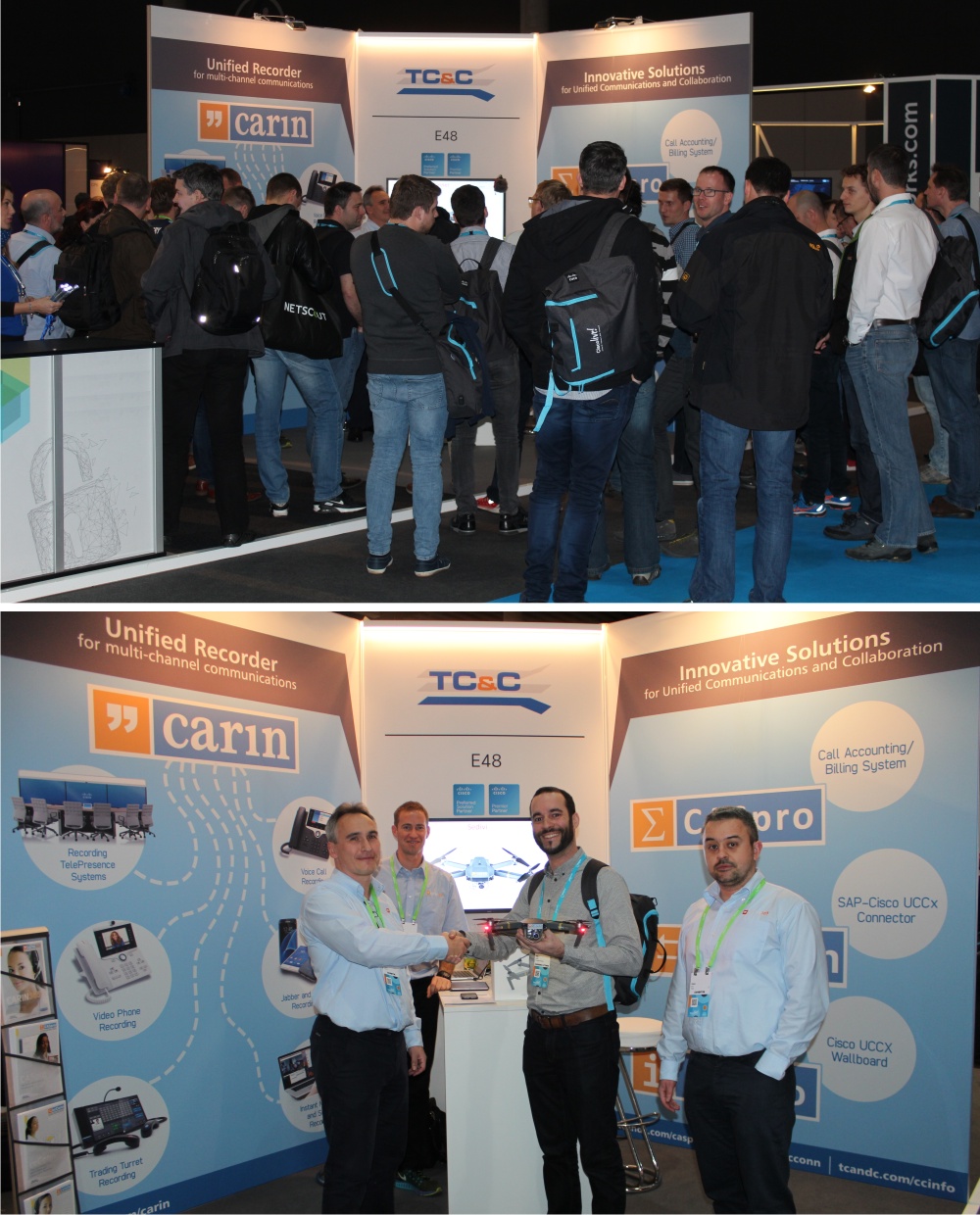 This year again, TC&C exhibited at Cisco Live's World of Solutions, in Barcelona. This is the fourth time in this fabulous city.
We say "Gràcies" to Barcelona and to our visitors! Thanks for your interest in our solutions, visiting our booth and participating in the drawing.
We showcased four of our flagship products: CARIN365, CASpro, ccConn and ccInfo. 
The unique features of the innovative solutions and not least the drawing of an amazing drone generated heavy interest attracting hundreds of visitors. Once again a big congratulations goes to the lucky winner Mr. Mark Sedivi and thanks to all participants.
We met so many promising new contacts and were happy to see our valued friends, as well.
See you again at Cisco Live 2018 in Orlando, Florida.
Your TC&C Team