ISO 9001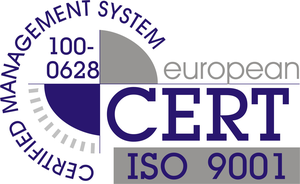 TC&C has been approved for ISO 9001:2015 certification by European-Cert. For TC&C, the receipt of ISO 9001 certification, the most widely recognized international standard for quality management systems, is an important step in maintaining its leadership position in the industry.
The International Standardization Organization (ISO) is a worldwide federation of national standards bodies. The work of preparing International Standards is normally carried out through ISO technical committees.
TC&C has adopted ISO methodologies, and submits itself to regular ISO audits. These examine processes within the company and confirm that they comply with ISO standards and requirements.