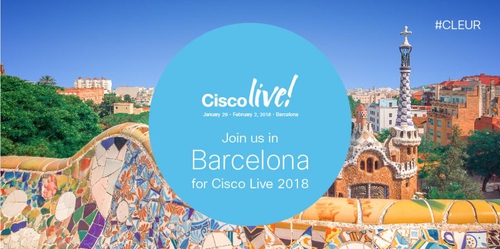 At Cisco Live, you can gain the knowledge and skills that can make a powerful difference in your career — whether you participate in-person or online via Cisco Live Virtual. You get the industry's best education and training, and you can connect with like-minded colleagues from around the world.
In January 2018 TC&C will be a part of Cisco Live's World of Solutions at the live conference in Barcelona. Come visit TC&C's booth. At the World of Solutions, you can explore companies that make up the extended Cisco ecosystem. You'll have a chance to speak with experts on a variety of solutions to find out how to enhance and extend your Cisco implementation.
TC&C will be showcasing CARIN365, its award-winning Unified Compliance Recorder for multi-channel communications that is now available as a cloud based service. CARIN365 has been the first Recording as a Service and Software as a Service solution to record, share, stream and manage unified voice and video calls, trading turrets as well as Telepresence sessions and user screens in a single product.