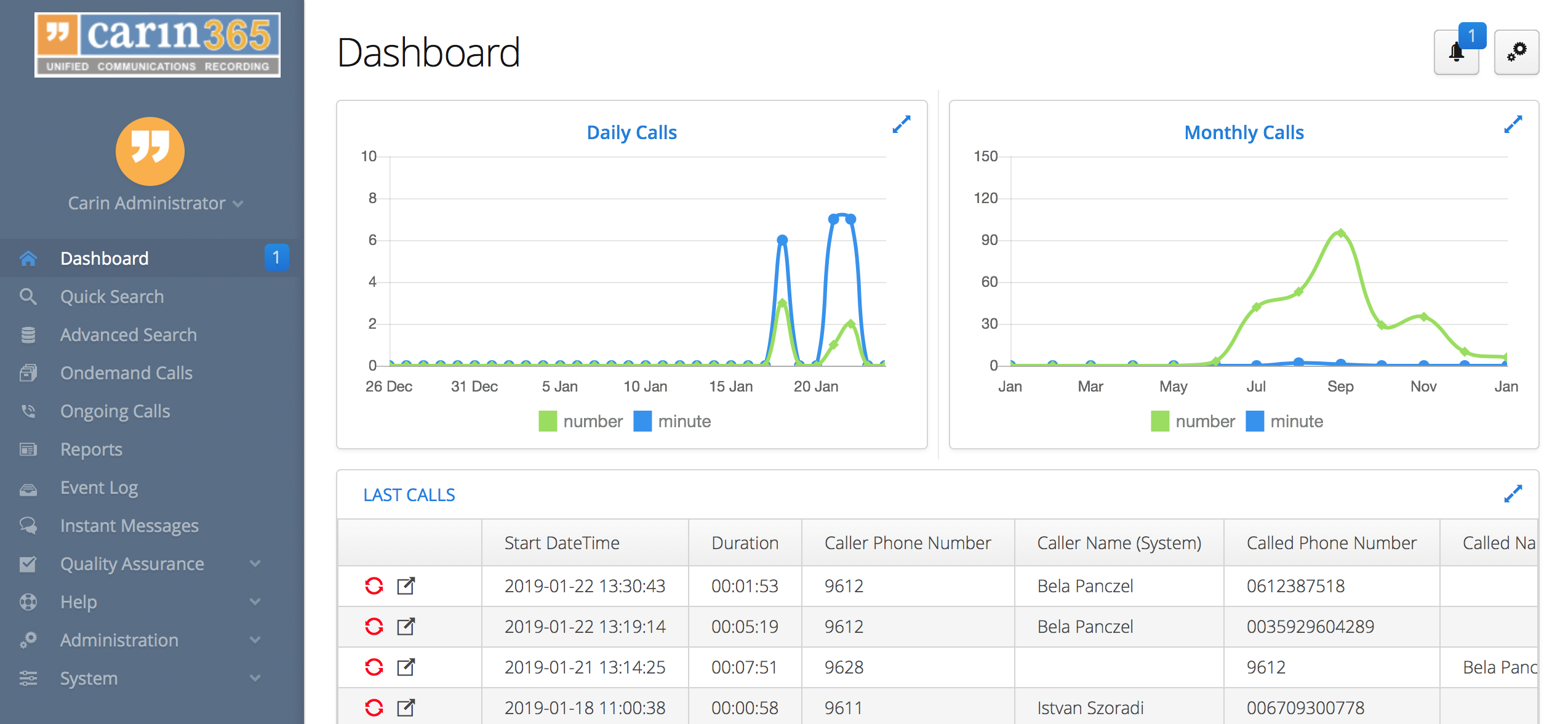 Pre-order at Cisco Live & get one year CARIN subscription free!
CARIN 10, the latest version of CARIN is here! Our Cisco Compatible, omnichannel recorder just got better. We completely redesigned the user interface which is now fully responsive and supports HTML5. We also introduced exciting new features like Quality Assurance, Speech-to-Text Transcription, Instant Message Recording, Enhanced Reporting, and the all-new customizable Dashboard working all for you. With version 10, you can take advantage of our new purchase option, get recording subscription as low as an incredible € 0.30 per day. Beside our SaaS offering, you can go entirely to the cloud with Recording-as-a-Service, or you can get CARIN On-Premise.

CARIN Quality Assurance Module is an advanced agent monitoring, evaluation, scoring and reporting tool for Contact Centers, built on the award-winning CARIN Recording System Framework. The new QA Module enables Contact Centers to improve their service quality, increase productivity and enhance their businesses.

As CARIN is an ALL Media Recorder, you may search and read specific messages that were sent and received through messaging services like Jabber in the all-new Instant Messages tab.

The CARIN Reporting Tool is a powerful application, which helps create table- and chart-based, ready to print documents from the CARIN database in a simple and flexible manner.

Our new Dashboard gives you a glance of the most important metrics about CARIN in a single window. The Dashboard is customizable, only see what's important to you. Add various widgets on call and audit information, or system monitoring widgets for storage space and database.
Pre-order: from Jan 28, 2019 | General Availability: from Q2 2019