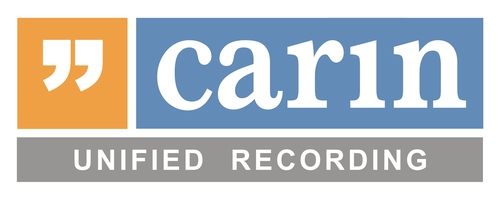 TC&C is glad to announce the latest minor release of their popular award winning Unified Communications recorder. Our Customers who purchased CARIN 9.x and have a valid, continuous support contract get the minor release for free.
In the latest minor release we have greatly improved the CARIN WebApp, the IP Trade Turret Recorder, the Cisco Built-in-Bridge Recorder, the CARIN Logger, the CARIN Passive Recorder and some other components.
CARIN 9.3 features among a host of others:
Feature improvements:
Audit tool to reconcile CUCM CDRs and CARIN records.
Reporting is rewritten from Java applet to HTML.
KPLM parser improvement.
Database recovery information is stored at Media Folder.
Windows 10 Pcap driver support improvement.
SRST failover improvement.
User Permissions History Report.
Unification of log levels
Global Call ID parsing improvement CUCM 9.5 or above in case of SIP signalling.
Security improvements and bug fixes:
OpenSSL Heartbleed vulnerability elimination
If SFTP upload fails for any reason the Local Recorder keeps the record in the upload queue until upload is succeeded successfully.
WAV file header correction
Call start time adjustment according to effective RTP start
Port usage optimisation for RTP channels.
Allow/Deny list usage correction in case of JTAPI failure